Projects
"Connecting people with music"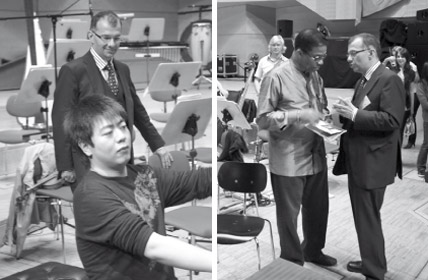 From concerts for children to grand opera in the arena of Schalke, bring your projects to fruition with the help of Klangkultur – Stephan Popp.
In more than 4000 performances, Stephan Popp has given shape to his professional motto "Connecting people with music". Over several decades he has been responsible for four different orchestras of varying sizes, from 14 to 140 musicians, and he has organised numerous projects and national and international concert tours.
His close, continually growing network of contacts far beyond the music business has formed the basis for the rapid development and successful realization of sometimes unconventional ideas. Connections with international organizations, festivals and orchestras have recently led to numerous new projects.
Are you interested in a cooperation?
Please contact klangkultur - Stephan Popp.